Emily Williams Wins USHJA 3'3" Adult Jumping Seat Medal Final – West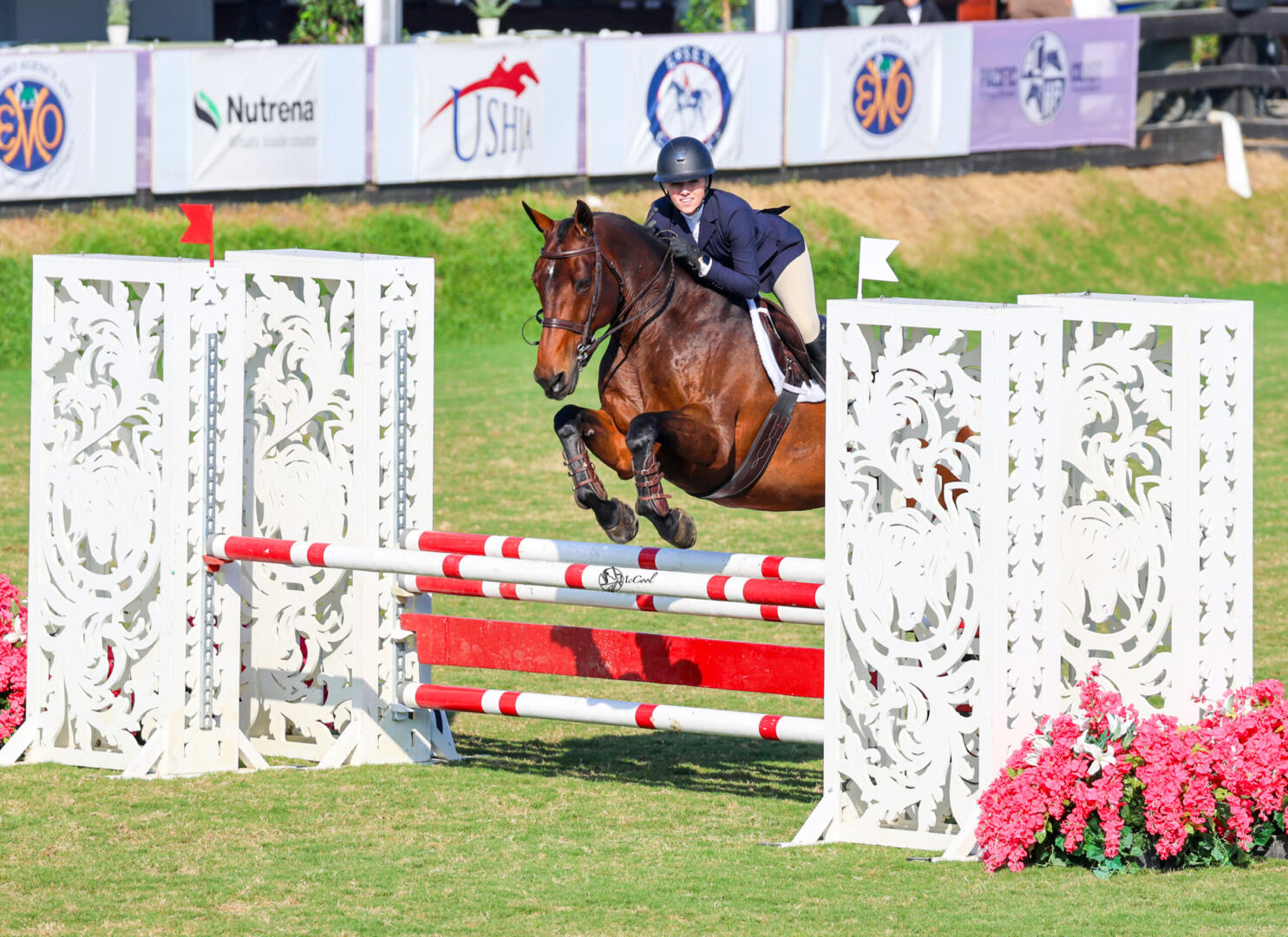 San Juan Capistrano, CA – September 27, 2023 – Twelve Adult Amateur competitors contested the USHJA 3'3" Adult Jumping Seat Medal Final – West, but after three rounds of competition and a workoff, Emily Williams and longtime partner Carlo came out on top with an overall score of 384.5.
At the conclusion of the Final's second round, the Gymnastics Phase, Williams, of Canta Clarita, California, sat in first. Aboard her own Carlo, she garnered an 87 and second place in the Flat Phase, before moving to the top spot with an 89 in the Gymnastic Phase designed by Anthony D'Ambrosio. A fault-free Jumping Phase score of 82 from judges Bobbie Reber and Bob Crandall kept the pair on top overall with their combined score of 384.5, only half a point ahead of second-placed Caroline Ingalls.
Ingalls, of Rancho Santa Fe, California, and her own Big Country posted an 85 and an 86 in the first two phases. Another 85 in the Jumping Phase had the duo sitting behind Williams on a 384 total, close enough to warrant a work off. The additional round's shortened course secured the placings, with Williams collecting the winning tricolor.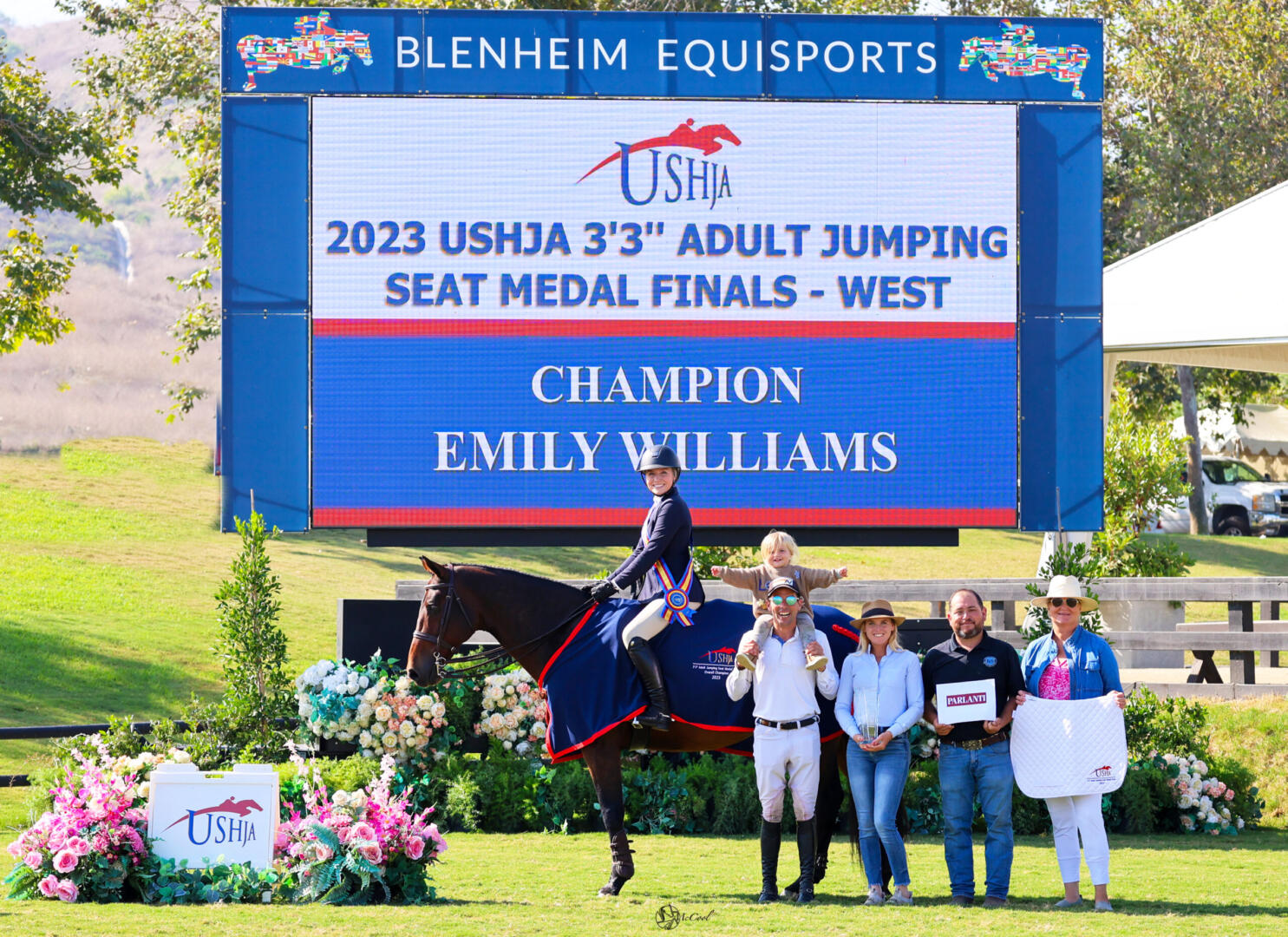 "Going into the work off, I was a little nervous. We were very, very close. I think we were 0.5 apart going in, so I came back second and watched Caroline," said Williams. "The time was very tight, so I saw that I had the opportunity to slip inside in a few places that she chose to go around, and I was able to shave off time doing that. I have a great partnership with my horse Carlo, and I just know him super, super well. So it was really an opportunity to shine and just trust him to follow me everywhere. There was a long gallop from jump five to 14. I just landed and I galloped, and I could see my distance super far away. I just had a lot of fun."
"This was my first time doing the Adult Jumping Seat Medal," she continued. "I did it as a junior twice with Carlo, and I really enjoyed the class. So I was really happy when they made the adult version. I love the opportunity to do gymnastics because it's not something you typically get to do unless you're doing the USET, so I just thought it was a really fun class."
Ingalls finished in reserve and her mount Big Country was named Best Equitation Horse. Kelsey King, of Kirkland, Washington, took third with her own Closing Time. For full results of the class, click here.