Anna Kotler Claims EMO Insurance/USHJA 3'3" Jumping Seat Medal Final – West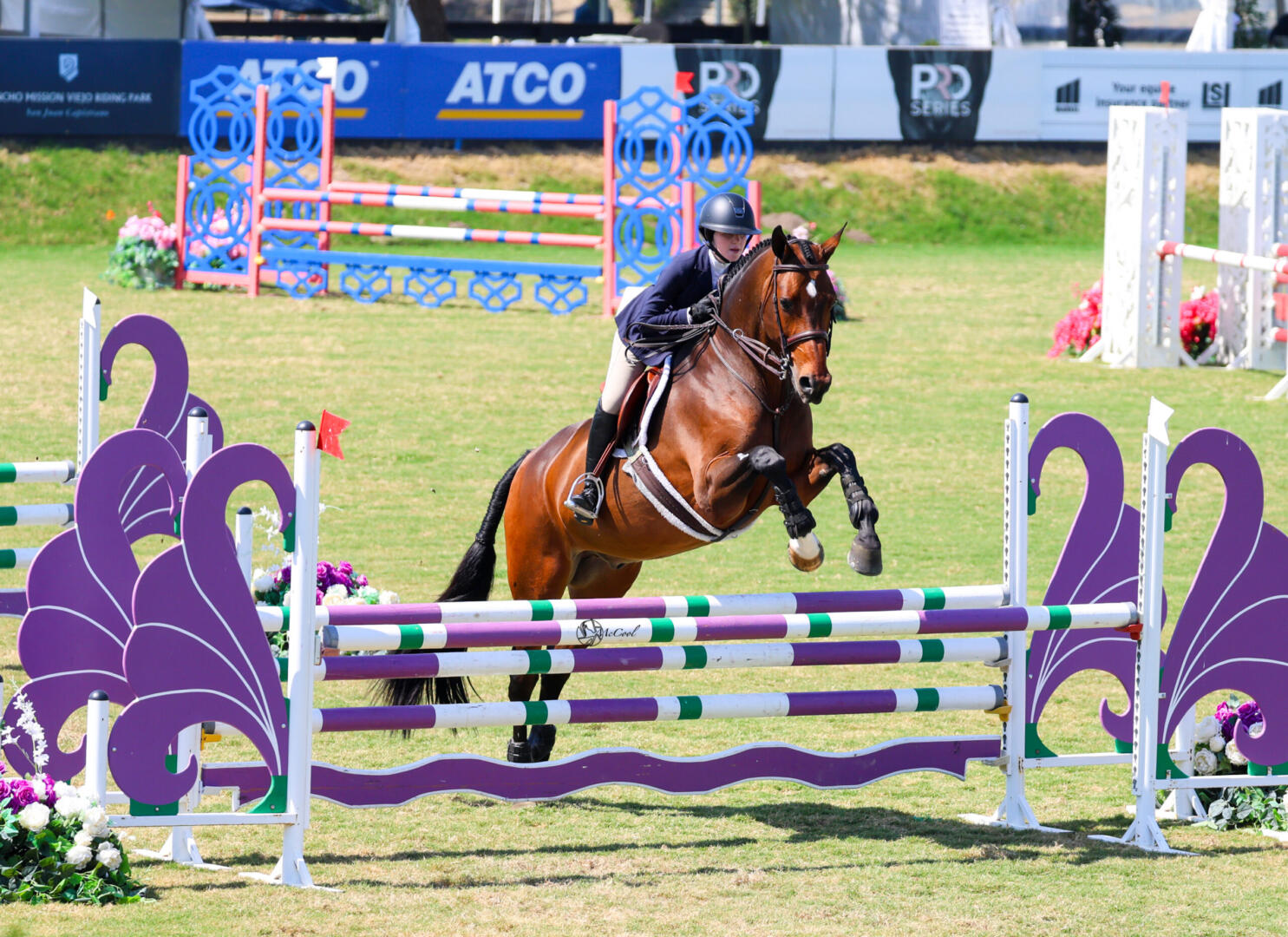 San Juan Capistrano, CA – September 27, 2023 – Three rounds of EMO Insurance/USHJA 3'3" Jumping Seat Medal Final – West competition, plus a work off, saw a shuffling of the leaderboard throughout two days. In the end, judges Reber and Bob Crandall awarded Anna Kotler, of Sammamish, Washington, and her own Gusti CK the top honors with an overall score of 389.25.
Kotler began her rise to the top in sixth place after earning an 83 in the Flat Phase, followed by an 85.5 in the Gymnastics Phase to move into third. An impressive 89 in the Jumping Phase moved her into second overall behind Kate Parker, of Laguna Beach, California, and her own Janus Union. Parker's three-round score of 390 edged out Kotler by two-thirds of a point, with Taryn McEntire, of Oceanside, California, not far behind with a 387.5.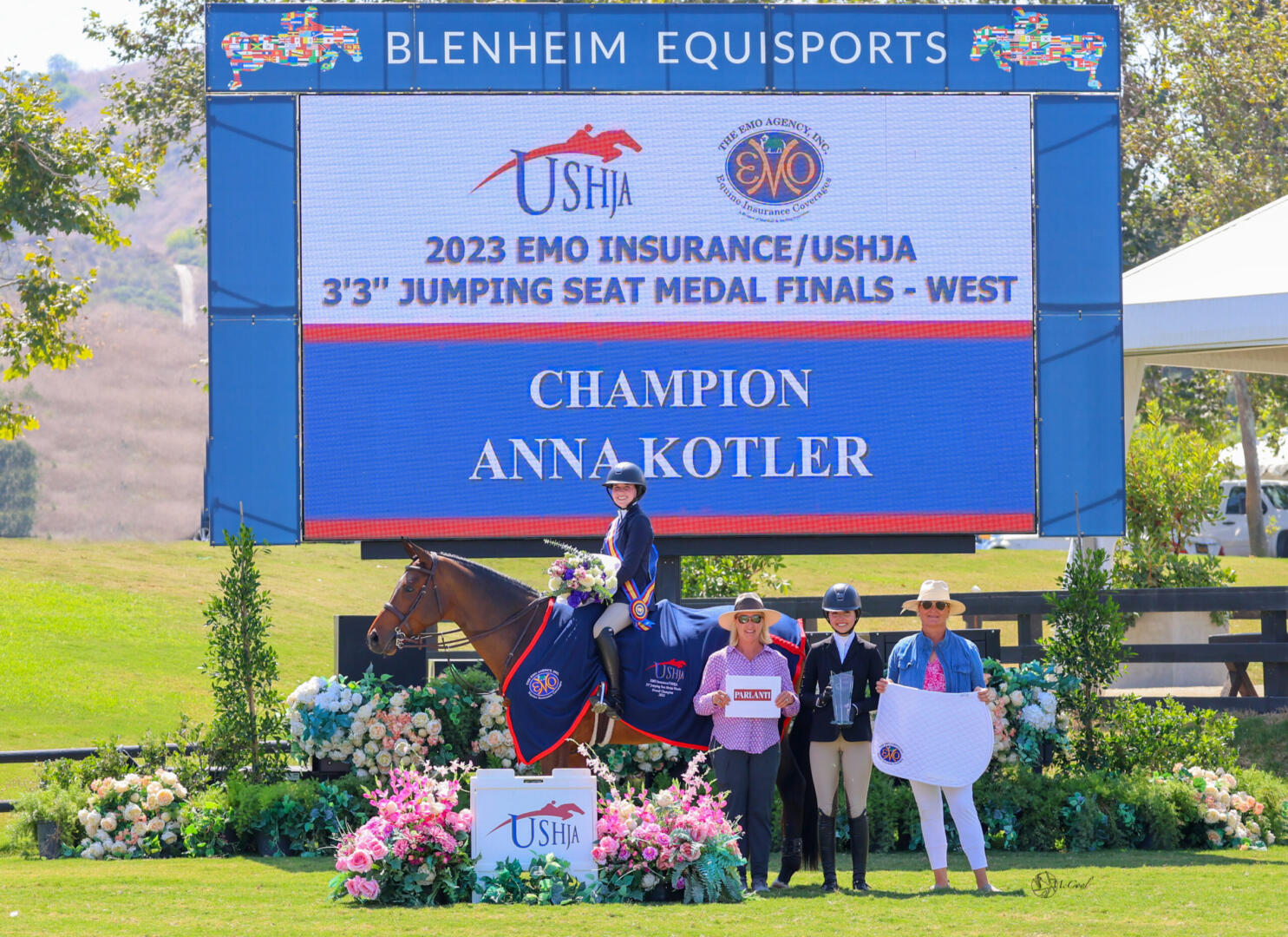 "It was kind of amazing and a little bit of a shock! I never imagined that, coming from Washington, I could come to California and really win a final," said Kotler of her win. "It's been my dream to win a national final, and it was something that was on my bucket list. I was like, 'Oh, it's kind of out of reach but I just want to have fun!' So it was pretty amazing when I heard my name called as the champion. I was like 'Wow, I can't believe that just happened!'"
"I really like [the Jumping Seat Medal] because I feel it tests a lot of different skills. The Flat Phase tests a little bit of how you are with working with yourself and your horse and communicating through the transitions. It shows a little piece of dressage, which I think is important. You can see that when moving up to the USET, so I think it's a really important stepping stone," she continued. "I think the Gymnastics Phase is super cool because it works on collecting and lengthening and being able to manage your partnership in a more technical, short track. Then I feel like the Jumping Phase is really cool because you get to show off. It's more the Jumper side of the sport. I think that's really important for a rider to be able to do all three of those things on the same horse."
Best Equitation Horse honors went to Diplomat, owned and ridden to fifth place by Grace Russo. Click here to view full results of the class.