Julia Rossow Rides to PRO Series Equine Leading Professional Hunter Derby Rider Award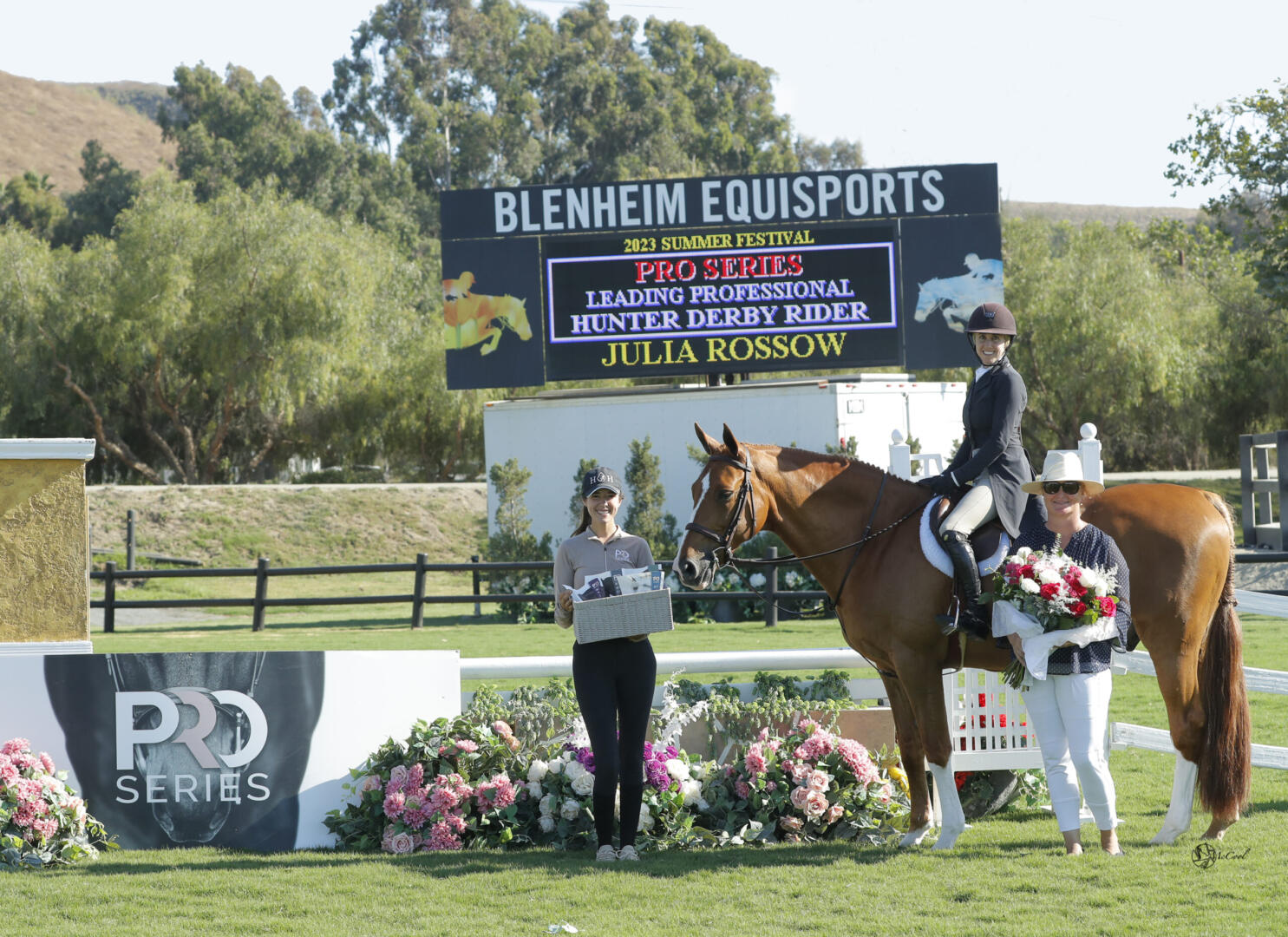 Julia Rossow was presented with the PRO Series Equine Leading Professional Hunter Derby Rider Award. Photo by McCool Photography
San Juan Capistrano, CA – August 3, 2023 – After two USHJA National Hunter Derby victories, as well as other top-five derby finishes, Julia Rossow rode away with the PRO Series Equine Leading Professional Hunter Derby Rider Award during the Blenheim Summer Festival.
The award, presented to Rossow as the rider that accumulated the most points in USHJA National and International Hunter Derby competition during the Blenheim EquiSports spring and summer horse shows, includes PRO Series sponsorship for two of Rossow's horses. Rossow and her team also received a free equine nutrition consultation, a custom feed room setup and PRO Series apparel and saddle pads. 
The bulk of Rossow's derby ring success came aboard Crowd Pleaser, a 16-year-old Selle Français gelding owned by West Coast Equine Partners, LLC. With Rossow in the irons, the striking chestnut topped the $5,000 USHJA National Hunter Derby – Open classes held during both the Blenheim Spring Classic II in April and the Surf & Turf International CSI2* in May.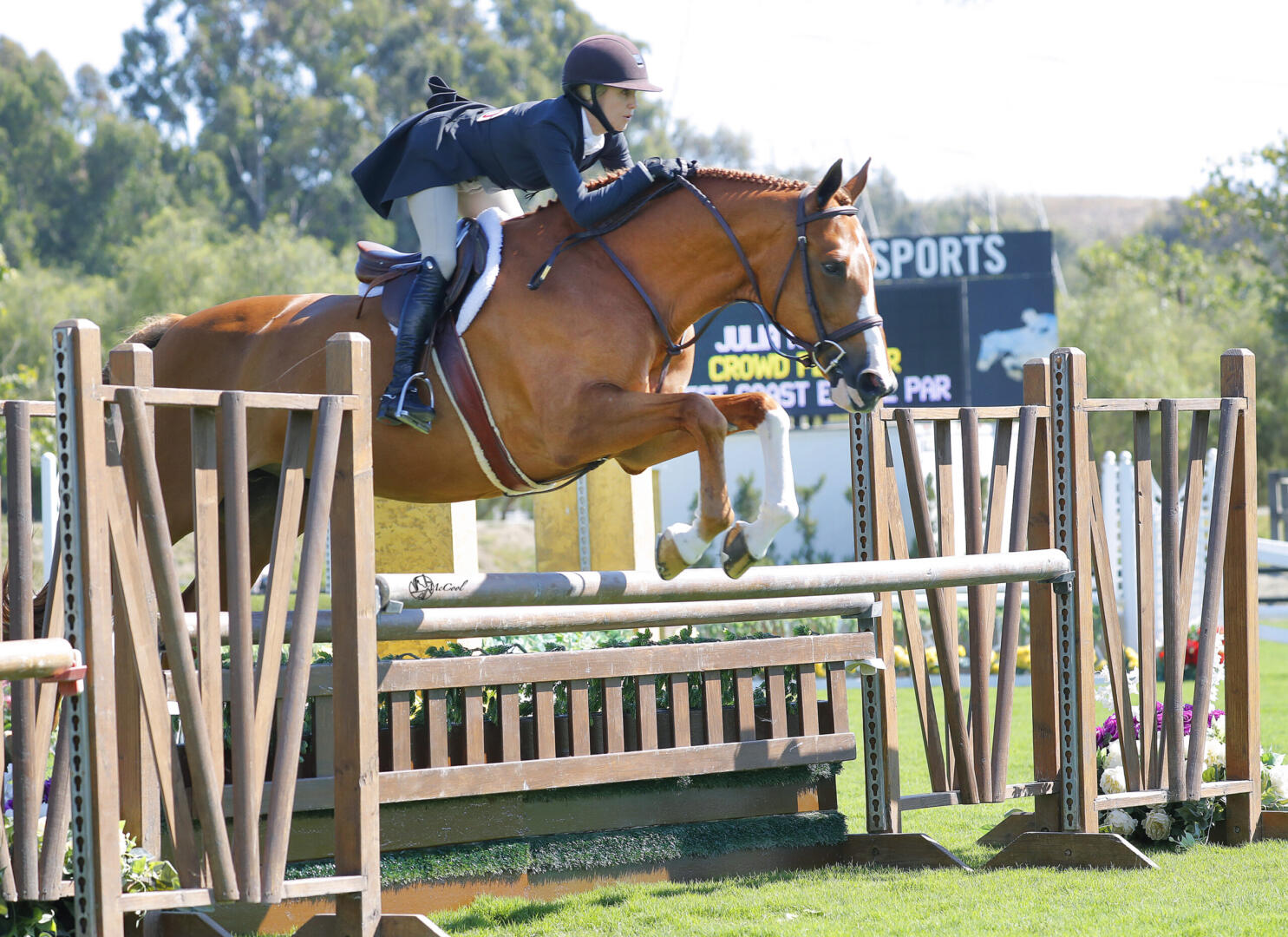 "He's a really intuitive horse. He knows the derby is special. He really likes it, and he really thrives in the format," said Rossow.
To view the full PRO Series Equine Leading Professional Hunter Derby Rider Award standings, click here.