"#BestOfBlenheim – A Closer Looke" with Skylar Wireman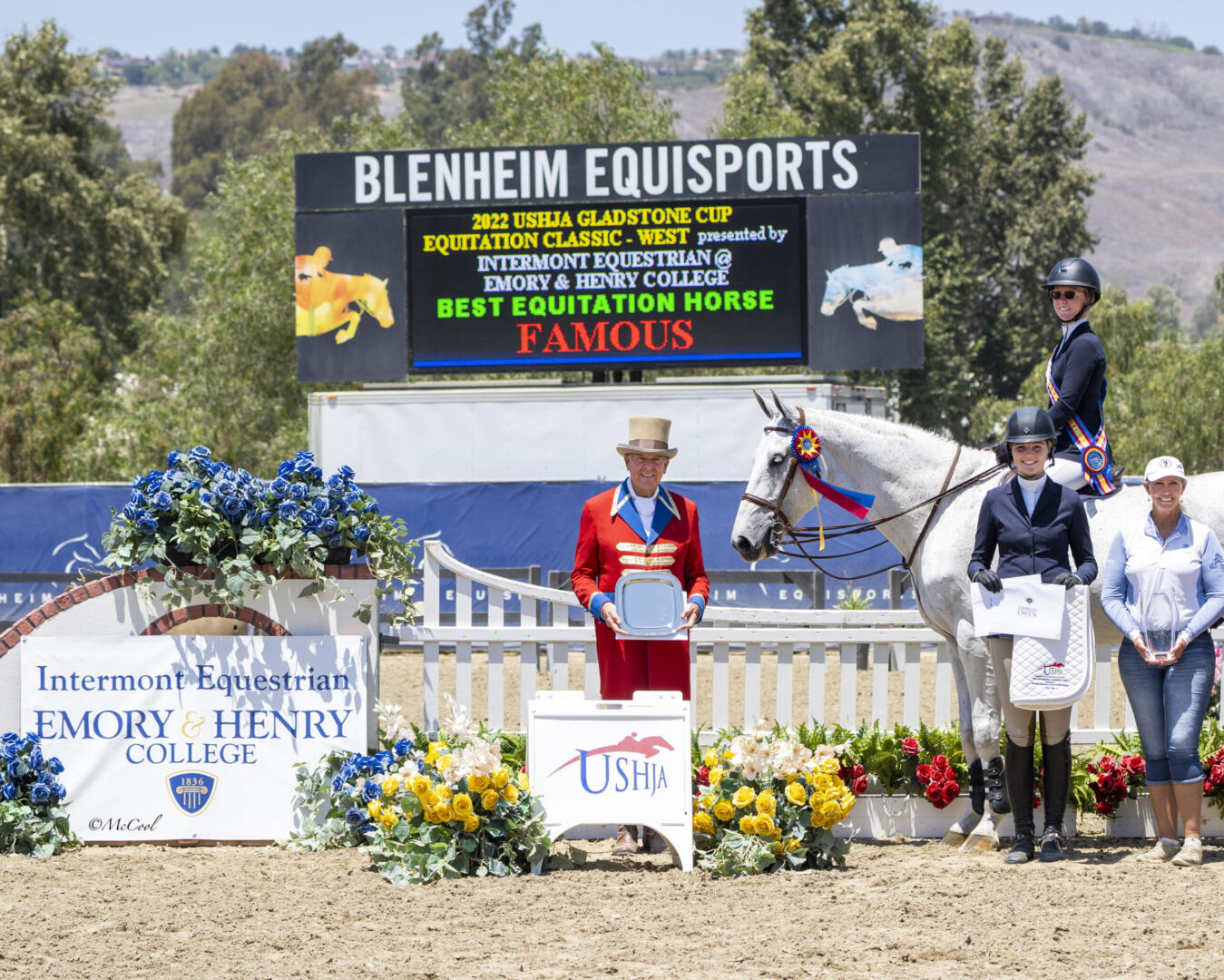 Throughout the 2022 Blenheim EquiSports show season, alongside photographer Amy McCool, we'll be taking "a closer looke" at many of the best of Blenheim, from riders and trainers to the individuals that are integral to the shows' success.
With impressively high scores of 98, 97, and 95, Skylar Wireman, 17, earned the win in the USHJA Gladstone Cup Equitation Classic – West, on Sunday, July 24.
"It was a pretty unreal feeling," said Wireman of her win aboard Famous, owned by MKT Investments LLC. "Last year I did the Gladstone – East, and I was second, so I knew I was up there; I knew it could be done. This year I happened to have an equitation horse here that I did. It was [Famous]'s first really big championship win. He was a jumper, and he changed to an eq horse last year. So, it was a really rewarding win, and it was really a good feeling."
We caught up with Wireman after her big win to learn about Famous, her favorite show memories, her biggest riding influences and more.
Tell us a little bit more about Famous.
Skylar: "I started riding him early last summer, and I did his very first equitation class. He had been a 1.30m jumper…He won the Washington the first week that I did him in the equitation. I thought, 'This horse is going to be a really good equitation horse!' I've been riding him for just over a year now, and he's really become quite a superstar."
For the final work-off, you were asked to swap horses with Paige Walkenbach. What was her mount, Let's Go, like?
Skylar: "He was a lot of fun. He's definitely a bit different than Famous. The Famous horse jumps a little bit high sometimes over the jumps. So, Famous has a little bit of a harder jump to stay with some times. Let's Go, that one was very flat in the air and super smooth and easy to stay with. It's funny, because my horse is left-leaded, and Let's Go is right-leaded, so it was kind of like Paige and I had exact opposite rides. He was really good with a nice big stride, and he was a lot of fun to ride."  
Who is your biggest riding influence?
Skylar: "My mom [Shayne Wireman], who is my trainer, is probably my biggest influence. Aside from her, I would definitely have to say that Peter Wylde has been a huge influence. I met him through EAP, and he's been a huge influence for me.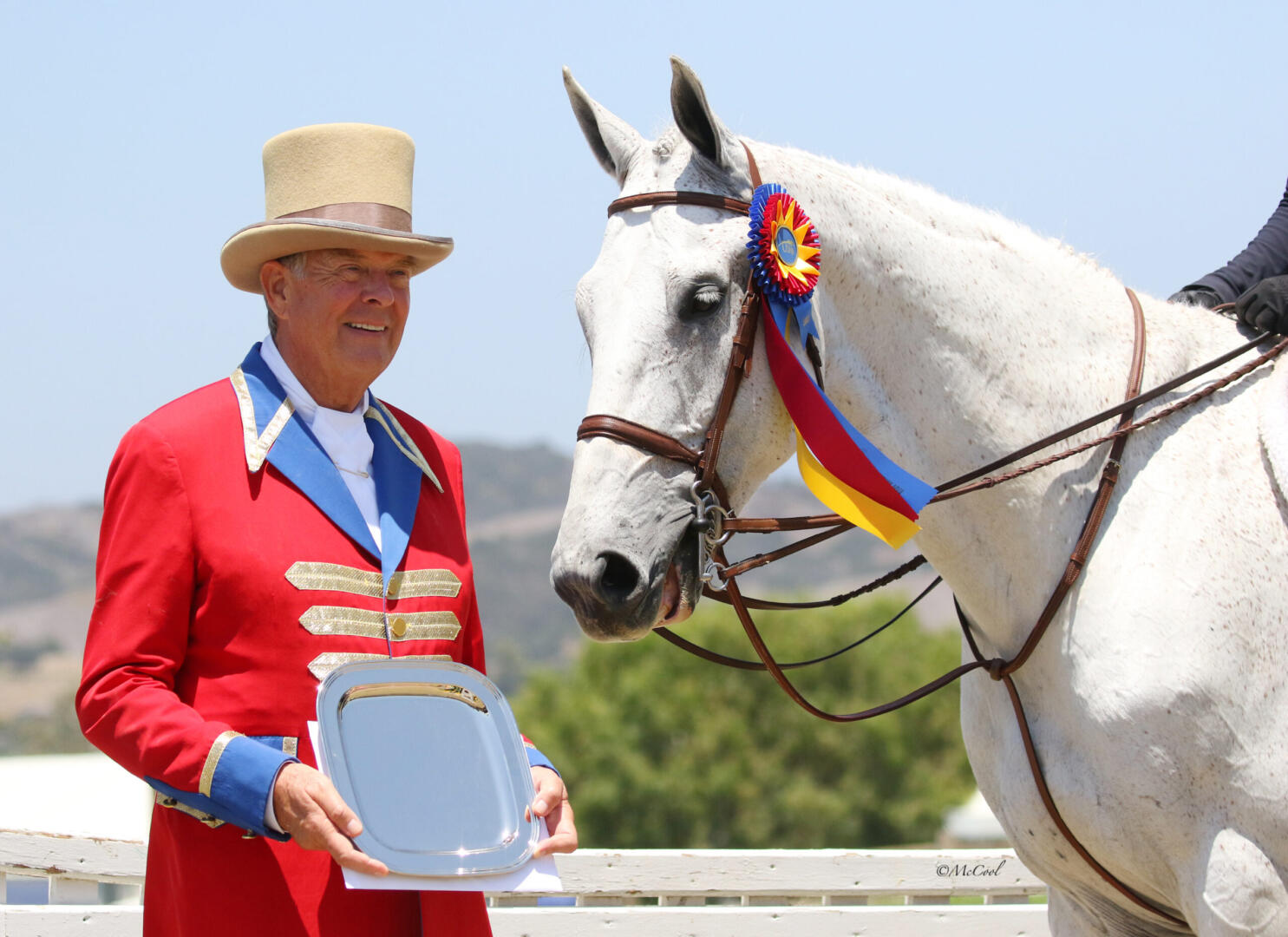 I rode his horse some, and then he actually flew out to our facility and trained me for two days on the jumpers to really get them ready. So, he's helped me a lot and made the connection with Andre, so I think he's one of my biggest influences in terms of someone other than my mom; she's a huge influence."
What's your favorite horse show memory?
Skylar: "I think my best horse show memory is probably when I won USEF Talent Search Finals – West in 2020 on Hot Pants. He is a very special horse. His owner let me borrow him; so, it was pretty special to win on such a special horse that did well with other riders. He's in his 20s now, and he's still such a talented horse. It's his favorite class; he sees the water, and he's like, 'Okay, let's go.'"