"#BestOfBlenheim – A Closer Looke" with Katie Cook and Lisa Wall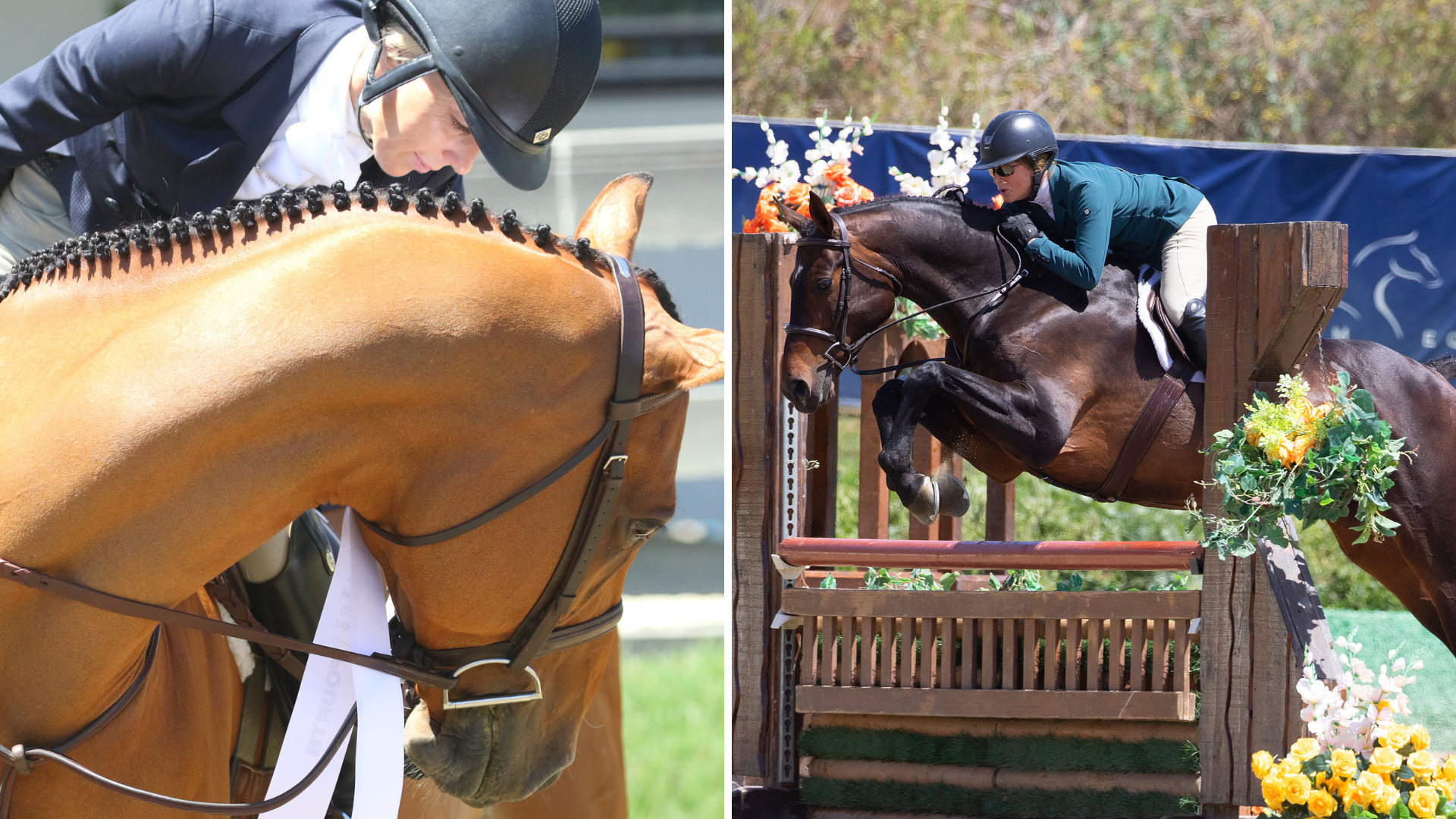 Throughout the 2022 Blenheim EquiSports show season, alongside photographer Amy McCool, we'll be taking "a closer looke" at many of the best of Blenheim, from riders and trainers to the individuals that are integral to the shows' success – and perhaps even to a few horses!
During the June Classic II, riders Katie Cook and Lisa Wall introduced us to their winning partners, Co Star and Tangled Up In Blue.

Katie Cook
Katie Cook has only been partnered with Co Star (a.k.a. "Claas") for a short time, but the pair has already proven to be a winning combination with a special partnership!
Tell us a little bit about Co Star.
Katie: Co Star is an 11-year-old Holsteiner gelding who was imported in 2021. I met him at Thermal this winter when his owner at the time, Gregg DeLong, brought him to my trainer John Bragg (Bridgeport Farms) to see if he would work as a hunter/equitation horse. I showed him two of the weeks, and we won almost every class!
I remember telling John, "I've never felt anything like this before." His ability to adjust his stride and never change his rhythm is so unique. He has a huge step and a beautiful, soft jumping style. He's so smart and, even though he's new to the hunter ring, I feel like he wants to try his best and be a true partner with me in the ring.
During the off week in February, my horse at the time was sold and I was able to buy Claas. I felt like it was meant to be – like the stars had perfectly aligned – and that's where I got the idea for his name.
What's your favorite memory with Co Star thus far?
Katie: We came to Blenheim in April to do the Adult Hunters, and I entered the $10,000 USHJA National Hunter Derby on a whim. I was so nervous, but we ended up winning!
What makes Co Star special?
Katie: Claas was pretty stoic when I first got him, but he has really come out of his shell and developed a cute personality. He loves my kids who spoil him with cookies, and he'll even shove them with his nose if they don't pet him or give him treats right away. He's still very respectful, but we are having a lot of fun getting to know him.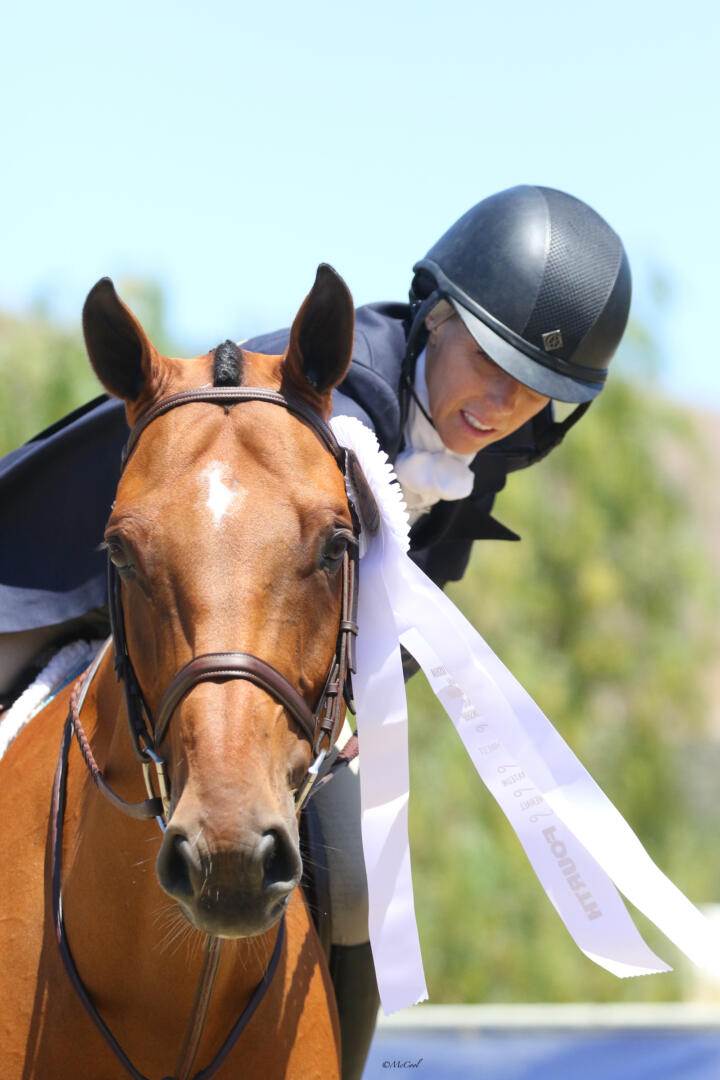 What are your current goals together?
Katie: We have been pursuing WCHR points in the Adult Amateur Hunters, trying out the USHJA National Derbies, and dabbling in some equitation and medals. He's such a versatile horse, there's nothing he can't do. I'd love to move into the Amateur-Owner Hunters eventually.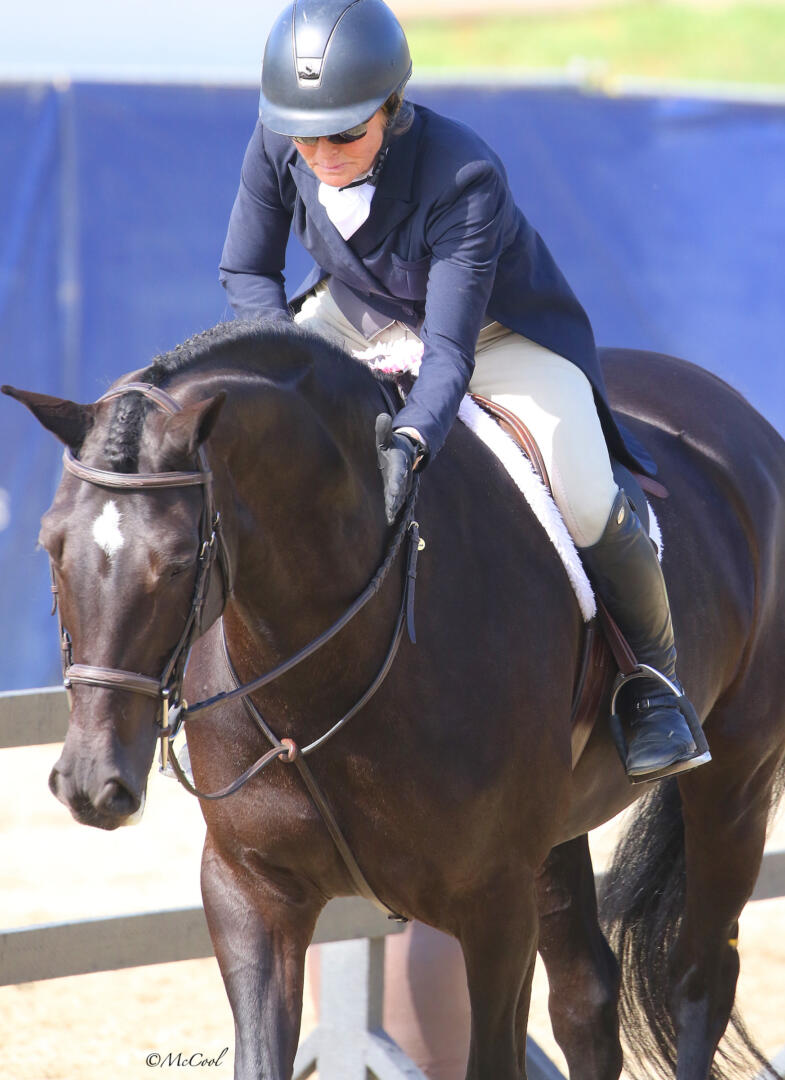 Tell us a little bit about Tangled Up In Blue.
Lisa: We got "Piper" in late 2017. She loves the stimulation of the competition. In the show ring, she steps into the canter, and she's all business. At home, she enjoys her rest and her trail rides. 
What makes Tangled Up in Blue special?
Lisa: Her sweetness. She's the sweetest mare I've ever known.
If Tangled Up in Blue were a human, what would she be like?
Lisa: The most faithful friend you'd ever have. 
Thus far, what's your favorite memory with Tangled Up in Blue?
Lisa: In September of 2019, we didn't realize Piper was leading in points for National Hunter Derby Horse of the Year, and quickly after that, we decided to ship in to any and all derby classes to stay on top. Each and every time she is rose to the occasion, and our goal was met.
What are your current goals together?
Lisa: She just started in the international ring, where she was third in her first international derby class. It was a huge course. She received the highest amount of handy points awarded and had a pair of 87s for the round. For her experience, we only did the low options – but we still ended up third. 
We would like to maybe go to Kentucky and maybe Indoors. We'll see, there's no rush. All I know is, she is a horse of a lifetime and deserves nothing but the best.