"#BestOfBlenheim – A Closer Looke" with Daniella Sternberg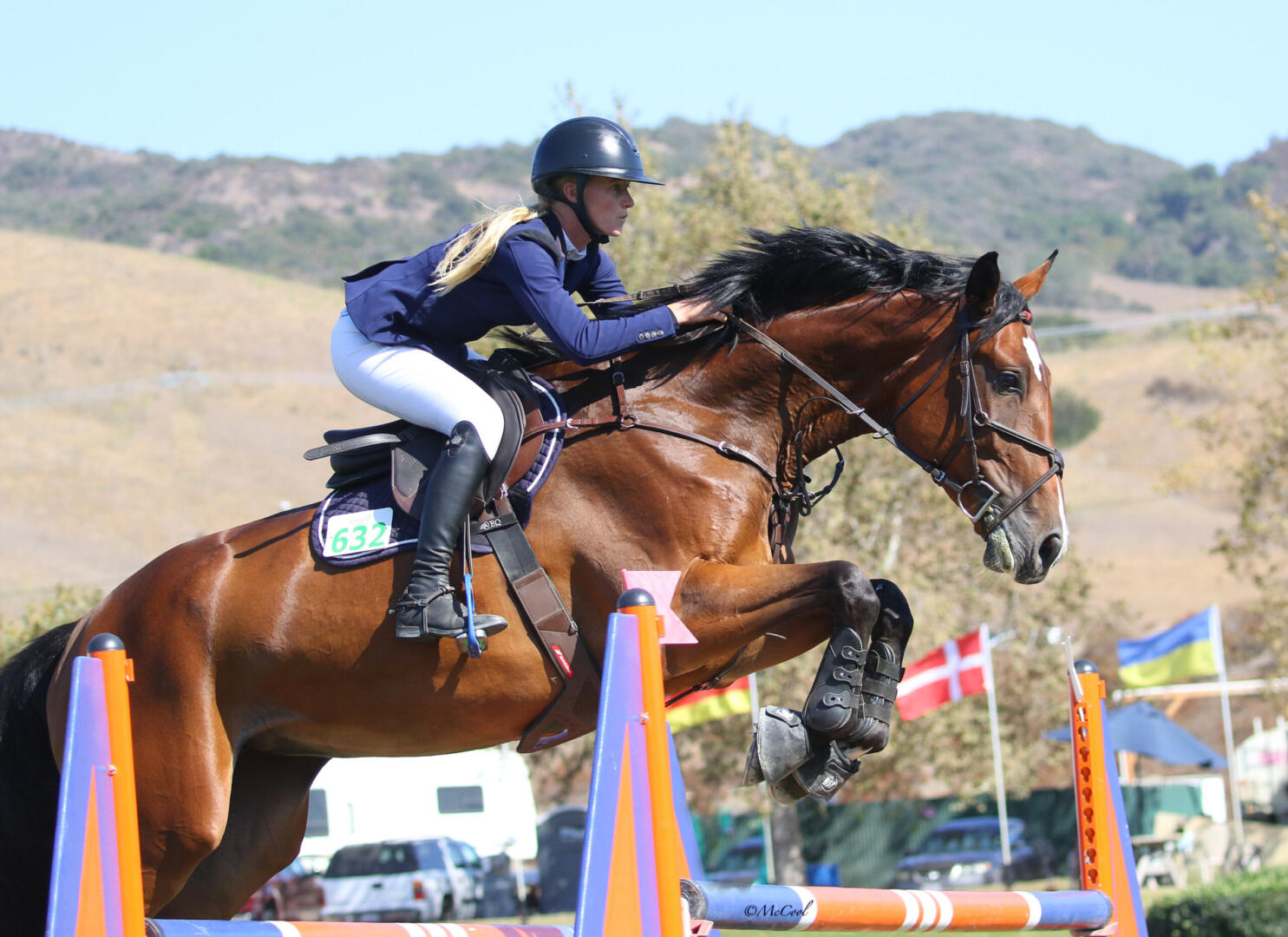 Throughout the 2022 Blenheim EquiSports show season, alongside photographer Amy McCool, we'll be taking "a closer looke" at many of the best of Blenheim, from riders and trainers to the individuals that are integral to the shows' success.
During the Blenheim Summer Classic, Daniella Sternberg finished second in the Blenheim West Coast 6-Year-Old Young Jumper Finals aboard her own Qruella, and we caught up with Daniella following her top result!
Tell us a little bit about the horse(s) you're competing here this week.
Daniella: "This week for me has been all about the Young Horse Finals, so my main mount is my personal 6-year-old Qruella. We have a pretty special relationship as I worked for her breeder, Don Ley,s and acquired her as a 2-year-old, so we have a lot history. She was named very specifically because she was a very difficult 2-year-old. She embodies strong willed! Mentally she's a very strong and determined mare, and it's really nice to see her body starting to catch up with her mind. She is easily one of the most talented horses I've had the opportunity to ride – let alone own. I feel incredibly lucky! I also brought a sales horse, FHF Saracena, with me that's just learning the meters and seems to fit in with my spicy mare type!"
What's your favorite horse show memory?  
Daniella: "This is a hard one! I've had so many special moments, but the one that pops into my head first was placing third in a $10,000 1.35m class here at Blenheim last year. I was riding my gelding Nespresso V.V who I brought along through the levels, and it was his first major placing in a competitive class. It was so rewarding to see all his time and training pay off. It was at this point where I could see myself riding professionally for the rest of my life and being successful at it."
Who is your biggest riding influence?
Daniella: "I have had the opportunity to work with so many amazing professionals throughout the years – both in Europe and in the U.S. Each one has contributed greatly to who I am as a rider and even as a person. I feel like I've been incredibly lucky to have had their comments, texts and calls to guide me through course walks, bit changes on difficult horses and after-round analysis. So maybe I'm a bit of a patchwork quilt, and each trainer I meet has influenced me and added a piece!"
What's your favorite thing to do outside of horses?
Daniella: "I love to read! I'm big into fantasy series and definitely like to binge read until it's way too late at night!" 
What're you streaming?
Daniella: "I started the Peaky Blinders series on Netflix while showing in Sacramento not too long ago and am definitely a little bit obsessed. As for music the Lumineers, Imagine Dragons and RKS are at the top of my Spotify!"
How did it feel to kind of "come from behind" so-to-speak to finish as the reserve champion in the 6-Year-Olds?
Daniella: It was definitely a rollercoaster of emotions. Originally, she hadn't qualified for the final day. We got the news someone scratched on Saturday evening, and she was eligible to compete on Sunday. It really was a stroke of luck for us! I knew Qruella had the athleticism and grit to be very competitive, but things are unpredictable with young horses; you can only ride the horse you have that day, and Sunday was Qruella's day. Breaking, training and showing a horse from the beginning is humbling, and this placing really validated that we are on the right track. I am so proud of her and the work we have put in together!